Alyson Schwabe Lanier
Relationship Coach for Men and Women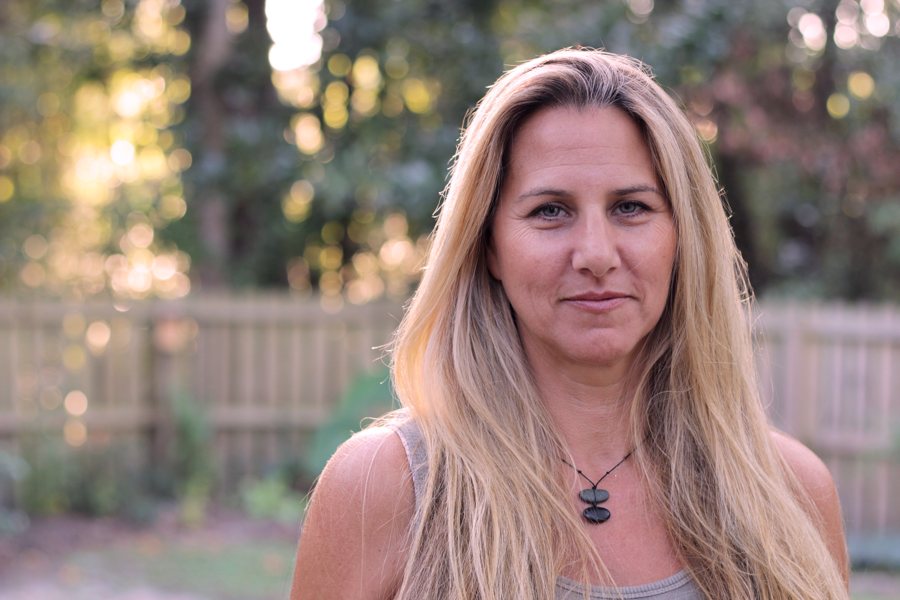 When it comes to relationships, at some point men and women may ask themselves:
Should I Stay or Should I Go?
They're in a relationship and wondering, "How do I know if this person is the one? Should I stick it out and see if this will work or should I leave?" They want the clarity and peace of mind to move forward in a positive, healthy way.
What Happened to the Sex?
They're fearful and frustrated because the sex and fire isn't where they want it to be. And they're scared that the best opportunities are behind them. They want to learn how to rekindle their sex life.
What Happened to the "Real" Me?
They're not sure how to clarify and speak up for what they want. They're fearful of rocking the boat or creating conflict. And they're also sick of living this way. They want to learn how to have a spine and be in a relationship, too.
Is This All There Is?
They're tired of hanging out on the surface. Superficial conversations are draining. They want more from their interactions, but they're just not sure what to do. They want to learn how to really talk to someone and easily create deeper connection.
Introducing Alyson Schwabe Lanier - Relationship Coach for Men and Women
From Alyson…
In your work with me, we will talk about anything and everything that matters — sex, relationships, meaning, purpose. For over 20 years I've been in the field of psychotherapy and I've gone to just about all the scary and shadowy places you can imagine. I've helped every person find their way through it, and I'll help you through it too.
Men, I'll help you:
— Understand why women can be so reactive and stormy
— Feel powerful and confident in any relationship
— Create deep and exciting connections
— Expand your sexual pleasure and aliveness
— Learn how to touch a woman in ways that blow you both away
— Learn how foreplay happens long before you reach the bedroom
— Stop avoiding your partner's emotions, learn to tell your whole truth, and stay for all that's on the other side of it
And Women — Oh Women! — There's work to be done amongst us.
It's time to stop playing the "mousy nice girl" or the "demanding bitch" to get what you want or protect yourself from what's really going on. It's time to shed the layers of everything that's ever been expected of you. It's time to wake up and rediscover who you really are. It's time to arrive into THE REAL YOU.
I'll help you:
— Access your feminine power
— Discover what really matters to you
— Show up in the world as a powerful, radiant presence
— Have more satisfaction sexually
— Go for what you want in your own way (and not the way men do it, or the way your parents taught you, or the way society covertly expects)
— Learn your body — as it is now — and reconnect with your pleasure
— Learn your current iteration of sexual preferences and pleasure and how to speak up and explore that with your lover (because if you're paying attention, things are changing all the time)
— Learn how to integrate your feminine and sexual power into your everyday life for greater potency, pleasure, and creativity
Fast Change. Long Lasting Impact.
Alyson Lanier is a guide, coach, mentor, asskicker, counselor, teacher, mother, and wife. She received her BA, MA, and LPC in psychology, and has extensive training and certification in Gestalt therapy, transpersonal psychology, and Shambhala Buddhism. Her experience includes more than 50,000 hours of therapeutic work with individuals, couples, families, children, and adolescents in clinical and private settings. Alyson moved fully into private practice and workshop facilitation in 2002 to focus on helping people heal their relationships and create the amazing lives they truly desire. In order to better serve her clients and the larger world, Alyson broadened her professional toolbox with a certification in somatic sex education, advanced training in energy work and consciousness development, and has most recently become a practitioner of Daniel Foor's Ancestral Medicine work, a lineage healing approach to repair personal, family, and cultural burdens.
Adding alternative and spiritual practices to her therapeutic offerings made sense for Alyson because her experience with animist traditions and supernatural encounters began at a very young age, and set the foundation for her life's study and practice. Her encounters with other-than-human beings, Old World traditions, Shambhala Buddhist practice, and subtle energy work over the years have given her a unique and layered perspective that plants her feet firmly in seemingly antithetical worlds: clinical and transpersonal psychology; Eastern and Western philosophy; clinical diagnosis and energetic and spiritual traditions of healing. Alyson has learned to fully embrace this duality, and to use it to understand the lenses her clients are seeing through, how they're metabolizing what's coming through for them, and to lovingly stir shit up to help them level-up.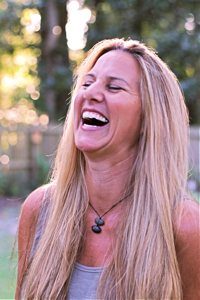 Alyson delights in supporting her clients as they navigate their growth processes on psychological, physical, energetic, and spiritual levels. Her knowledge of psychology, development, and integral, energetic, and somatic studies give her a centered gravity, and her formative experiences and practices give her a rare wisdom. Her passion and humor spring from a desire to make the sacred profane and the profane sacred. Alyson approaches her transformative work with creative and dynamic interventions, serving her clients and groups as if the world depends on the fulfillment they are seeking, because it most assuredly does.
For over thirteen years, Alyson has been married to Tripp Lanier (who is also a coach and the host of a podcast which has been downloaded millions of times by men and women all around the world. They raise their daughter together and live fully on the coast of North Carolina.
What Others Are Saying About Alyson
"It's not an exaggeration to say that working with Alyson for the last 18 months has been life changing. What makes Alyson so unique is that there are no boundaries– she has such a diverse toolkit of experience and expertise, that she's always ready to go anywhere. On top of that, I've never met anyone who so sincerely wants to get my world. I call her the unicorn."
Matt Johnston, Former Professional Golfer
"I admit I was skeptical of therapy and coaching at first, but I needed help so I tried it out. Alyson was a model of what I wanted for my own life. I use the techniques she shared with me almost daily and I am happy to report that my perception of therapy has changed drastically. In fact, I encourage friends to seek help and I share what it has done for me…I can finally attest that therapy is good and healthy. Working with Alyson is one of the best gifts that I have ever received. She have helped me make a HUGE positive change in my life. Thanks is really not enough!"
Glenn O., Director Technology Services, Sunguard Higher Education
"I wish I could get her on tape and carry her around so she's in my ear whenever I need her!"
Marci M., Mother
"Alyson has opened my eyes to a world full of experience. I now feel capable and in charge of my destiny."
Warren L.
"Forever I've just felt like I was surviving each day. Now I feel like I am living. Thank you Alyson, I finally feel free."
Joe B., CFO Marketing Solutions Firm
"I refer to Alyson as a good witch because she has an unprecedented ability to access spiritual and energetic healing. Her calm warmth, intuition and safety allowed me to access and go deep into my own healing in a way that I have not been able to before. Our work was concentrated…I felt like I got 8-10 weeks of work squeezed into every singular hour with her. I can honestly say that because of my work with Alyson that my healing has gone to a whole new level."
Nick B., IT Consultant
"I'm scared sometimes with what she brings, but her lazer precision makes her a role model and one of the most trustable women I know."
Kathy J., Life and Relationship Coach
"For the first time I'm living my life for me."
Holly M., Social Work (LCSW)
"I see her as a Valkyrie and Freyja all in one. She is gifted in helping men with matters of love and relationship. She is a lover of heroes…She saw the hero in me and helped me claim it for myself."
Sigg V., Authentic Man Program Participant, Holland
"She's amazing…I've never had therapy like this.…She's not afraid to tell me exactly what I need to hear"
Lindsay F., Optometrist
"She's a devoted truth-teller, with grounding insight."
Laurie A. MFT
Alyson has very limited availability for clients. You can use the information below to contact Alyson to learn more about her intensives or to set up a consultation.
Email: Alyson (at) AlysonLanier (dot) com
Phone: 303-800-4391
Use the Form Below to Contact Alyson
Cut Through the Drama and Confusion.